Have Fun In The Sun And Enjoy The
Great Outdoors
Here Dash Outdoors, we want you to have so much more fun than just a day at the beach, and that's why we've created a whole host of water sports and activities all designed to let you have fun in the sun and explore the great outdoors.
Based at the Desaru Public Beach with its incredible clean white sand and just a short ride from Johor Bahr, we're bringing a host of exciting activities for all ages to this popular spot. Including a unique beach café and club, seating, shade and improved facilities to ensure everyone's enjoyment is world-class and so much more than just a day at the beach.
ACTIVITIES
No matter what you're into whether you want to explore the fantastic Desaru coastline riding a fat-bike, conquer the sea on a standup paddleboard, watch the kids get towed on an inflatable banana or flip upside-down inside a zorb water ball. Get the adrenaline pumping on a jet ski tour or simply relax and enjoy a romantic sail at sunset, we have something for everyone.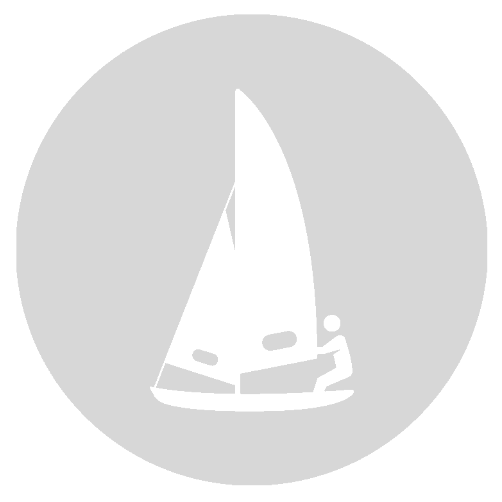 Sailing Catamaran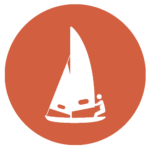 Sailing Catamaran
Let the wind fill the sails and cruise along the unspoilt coastline of Desaru. Our beautiful sailing catamarans are from the legendary Hobie Cat Co in California. Hobie Sailboats are tons of fun for both beginners and advanced sailors or a family adventure. Sail the Hobie Wave single-handed or with a friend and discover its remarkable quickness and agility.
Some sailing experience is required if you want to be your own captain and our highly experienced crew will be only too happy to help out with an explanation of the features of the Hobie Wave.
Alternatively, a member of our crew can take you out and give you an introduction to the exciting world of catamaran sailing. We offer sailing lessons and rentals (crewed or un-crewed) by the hour so you can go for a quick trip or take the cat on a more extended adventure along our beautiful coastline.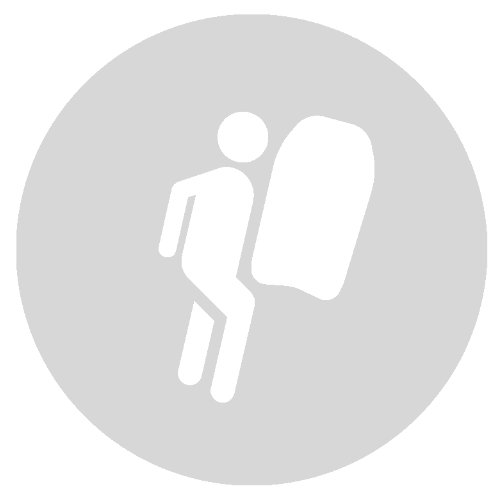 Bodyboarding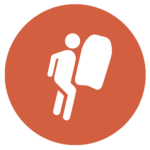 Bodyboarding
If you are looking to get out amongst the waves with your family and friends and have some fantastic fun, then try out our super cool bodyboards. For beginners, bodyboarding is much easier than surfing, and at Desaru, it's possible to stand waist-deep in the water and catch a wave without all the paddling that surfers have to do. But, if the waves are up, and you are confident, then borrow a pair of fins and get deeper into the action. Bodyboarding can be a perfect stepping stone to surfing, and we hire bodyboards by the hour, so enjoy the waves for as long as you like.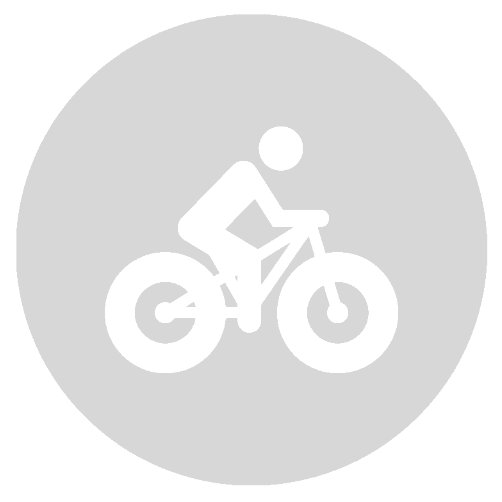 Fat Bikes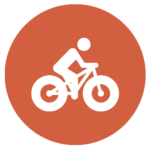 Fat Bikes
Why walk along this beautiful tropical beach when you can cycle it? Our top of the line "fat bikes" boast massive 4inch wide "fat tyres" that will have you cruising soft sand with ease. We have both adult and kids versions complete with helmets and locks so you can take the whole family and explore our beautiful Desaru coastline in comfort and style.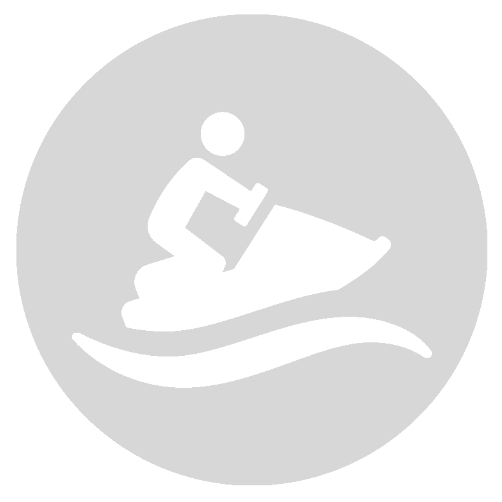 Jet Ski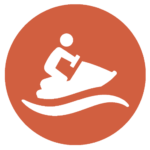 Jet Ski
Get ready to set off on the water ride of a lifetime. Jet Skis are our most popular activity. We offer brand new Seadoo units that are fast if you want to go fast, super stable and safe for beginners. We've even added Seadoo's intelligent braking systems as an additional safety feature.
Our jet skis are great fun for a solo ride and have more than enough power if you want to double up. Our expert staff provide thorough briefing and demonstrations plus we're more than are happy to provide extra training for anyone new to jet skis. With the largest jet ski fleet in Malaysia don't be shy and climb aboard.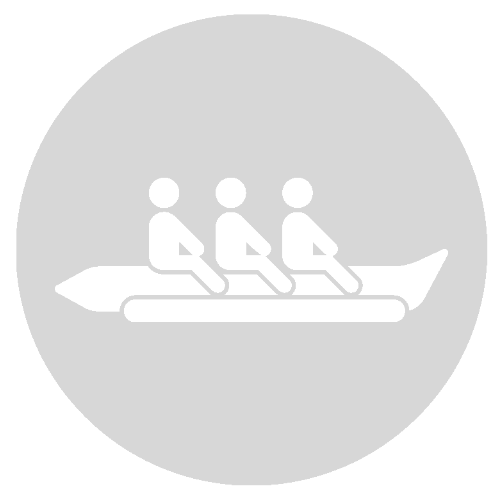 Towing Rides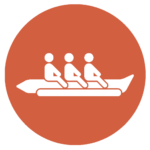 Towing Rides
You're in for some adrenaline-pumping fun which will have you screaming excitedly or bursting with uncontrollable laughter, all whilst hanging on as tight as you can.
Choose from the well-known Banana Boat, the Great Big Mable or the incredible XO Xtreme.
Our Banana Boat can carry up to seven passengers so perfect for the whole family or a group, while the Great Big Mable is suitable for up to four passengers and can be towed in either direction. So you can go for a wild ride using the comfy backrest, or you can be towed in the opposite direction, for a chariot-style blast that you will never forget.
The XO Xtreme is the most exciting towable invention yet. Built for 1-3 riders it's a one-of-a-kind oval shape tube which gets you close to the water for the most excitement ever.
There are some age/height restrictions. For a family-friendly activity, we'll take it slow and steady so that everyone can enjoy the fun.
Beach Diggers
Beach Diggers
Digging in the sand comes hand in hand with being on the beach with kids. If your kids are looking for a bit of adventure, hire one of our big kid construction toys to dig on the beach. Hire a beach digger, bulldozer or tractor and relax while your kids go construction-crazy.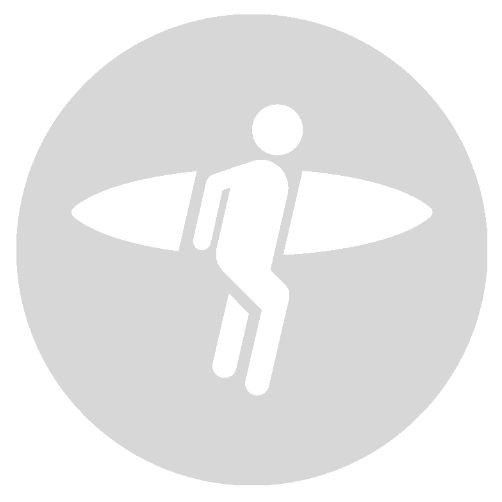 Surfing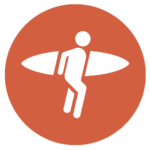 Surfing
When the surf's up it's time to grab a board and ride the waves, yes, we have waves here at Desaru! We stock 6ft long Malibu boards that are super easy to ride and great for beginners. The Dash crew members are always happy to offer some pointers to help you catch your first wave. We hire surfboards by the hour so stay out as long as you want.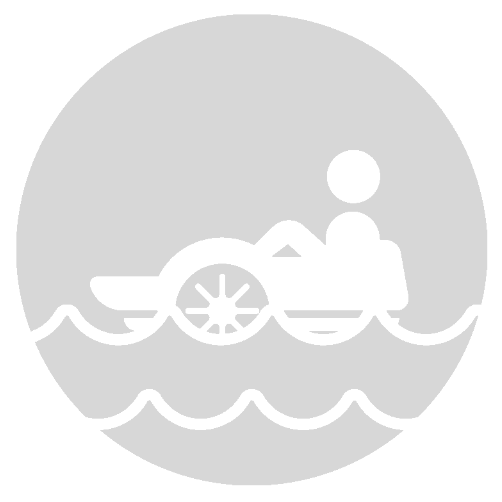 Pedal Boats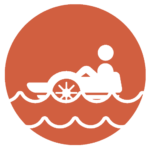 Pedal Boats
Enjoy some relaxing fun on the water with one of our Dash Outdoors pedal-powered party boats. Our family sized Waterbees have a cool catamaran design that keeps you high up and stable on the water. It seats two in the front (doing the pedalling) with two smaller seats at the rear where the kids can jump, play or sit back and enjoy the view. Take some drinks, snacks and enjoy the Desaru beach from a different aspect.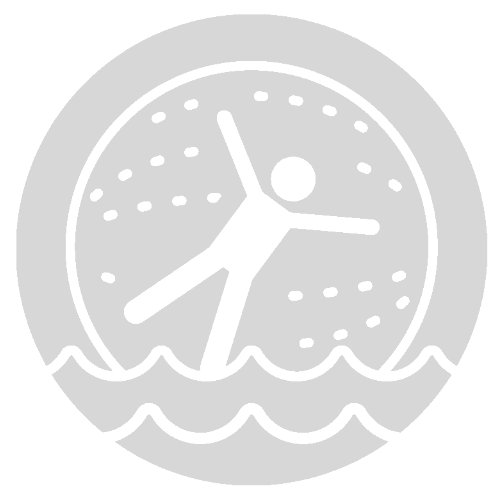 Zorb Balls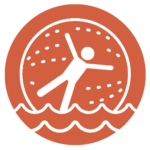 Zorb Balls
A super simple, safe and fun activity for all ages and abilities, you can 'walk on water' inside our Zorb ball or tumble around like an uncoordinated hamster. Just go nuts.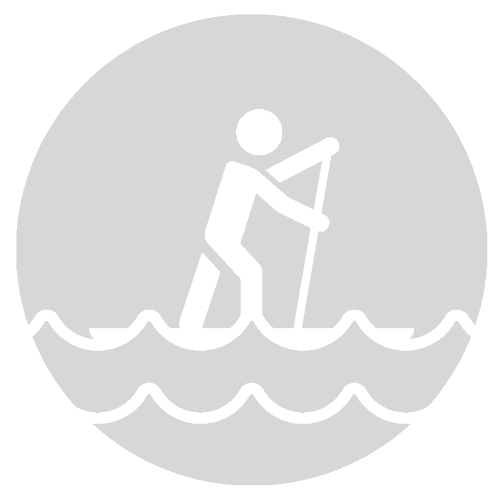 Stand Up Paddleboard (SUP)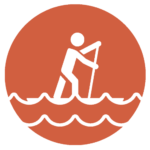 Stand Up Paddleboard (SUP)
A relatively new craze, Stand-Up Paddle-boarding (or SUP) gives you the freedom to explore the ocean using a single-ended long paddle. Our boards are wide, long, super stable and easy to use. They're so good they can take a few people at the same time. Some people even go out early in the morning or later in the afternoon for a relaxing SUP yoga session.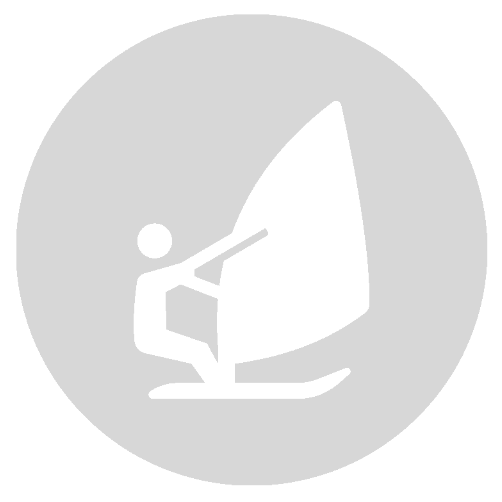 Windsurfing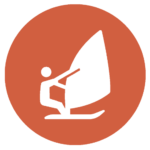 Windsurfing
Windsurfing is the perfect combination of sailing and surfing. If you have ever thought to try this out one day - now is the time! With one of our expert Dash instructors, you can learn basic windsurfing in just a couple of hours.
Here at Desaru, we have excellent conditions all year round for windsurfing. When the winds blow a consistent speed during the monsoon months, we have perfect conditions for advanced sailors or those looking to improve their skills. During the rest of the year, we have calm seas and light breezes – perfect for beginners.
If you're an experienced windsurfer, then come down to see us and rent some kit. If you are new to windsurfing, we can provide a taster session for an hour, and you can then progress to solo sailing, or have additional instruction as you wish. It's all about having fun and getting out on the water.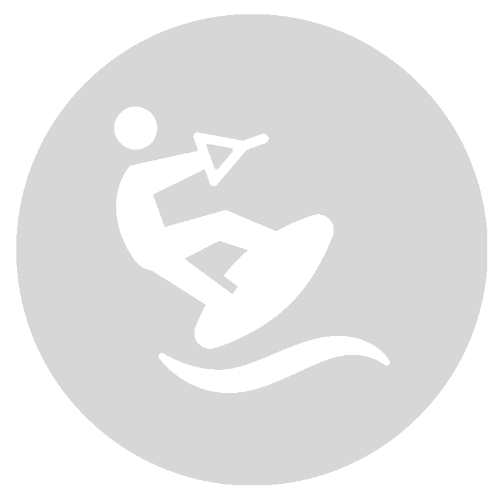 Wakeboarding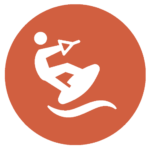 Wakeboarding
Possibly one of the coolest water sports around. Just as snowboarding overtook skiing, wakeboarding has fast become the funkiest way to ride the water under power. Once you've picked up the basics, wakeboarding is extremely easy to learn and enormous fun. Typical wakeboarding speeds are 30–40 kilometres per hour, but that can feel a lot faster when you are riding a wakeboard and bouncing over the waves.
At Dash Outdoors, we'll equip you with top-of-the-line wakeboard and safety gear. We use our high power jet skis to do the towing, which means no propellers to worry about. Be prepared to get wet, have a laugh and probably a few aches the next day - it's a serious workout!
We provide wakeboard sessions for advanced boarders and starter lessons for beginners. Just pop by and have a chat.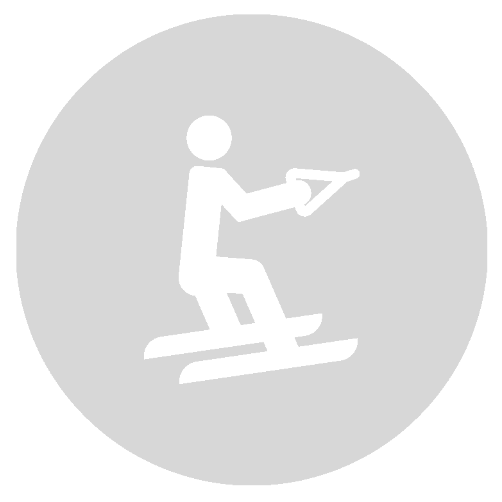 Water Skiing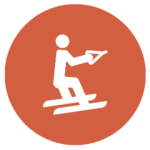 Water Skiing
Join Dash Outdoors in the tropical paradise of Desaru for a waterskiing session that you'll never forget. Using our high powered jet skis to pull you up, we'll have you slicing through the ocean in no time. If you are a beginner, this is an excellent opportunity to try this exciting sport with the Dash crew coaching you all the way. We also provide waterski sessions for advanced skiers and more formal lesson programs for beginners. Just pop by and let's have a chat.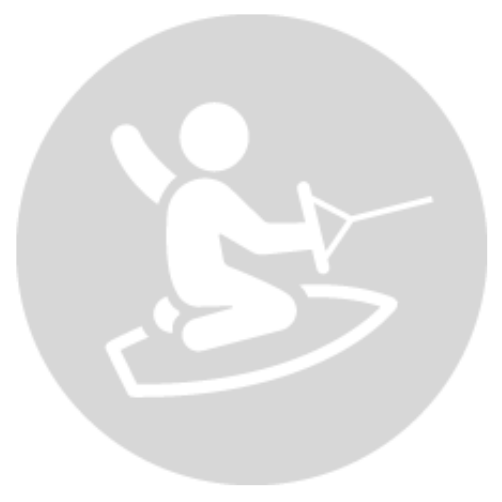 Knee Boarding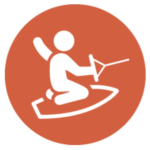 Knee Boarding
Knee-Boarding is one of the most accessible types of water sports there is. It's easy to start with, but it's also fun to progress and even do some tricks along the way. It's an excellent activity for those that haven't mastered the 'standing-up' part of wakeboarding or water skiing yet. Learn how to knee-board properly with the Dash Outdoors team, or if you're experienced, we'd love to see you shred the waves.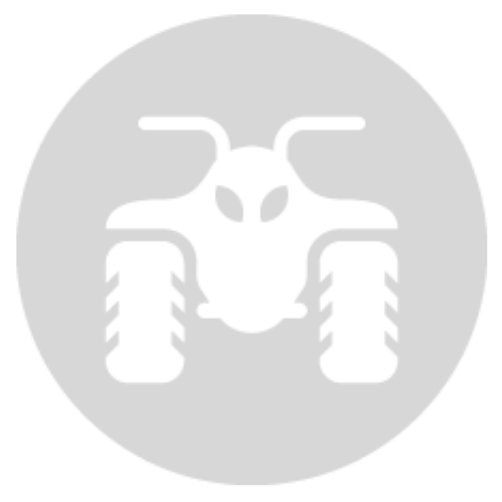 ATV Track Riding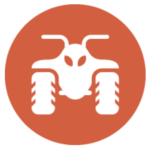 ATV Track Riding
The rugged terrain of our exclusive one-kilometre track challenges the skills of the most experienced ATV rider. Navigating your way through a combination of wet, muddy jungle floors and across rugged sandy beaches on our brand new ATV quad bikes is not only exciting but makes it great fun for everybody.
For most of our guests, this will be their first experience of riding a quad bike. That's fine - we kit you out with all the proper safety gear and give you a full demonstration at the beginning of every ride.
So that you can guarantee your spot it's best to plan ahead, so don't delay - get in touch with us today for available timings and bookings.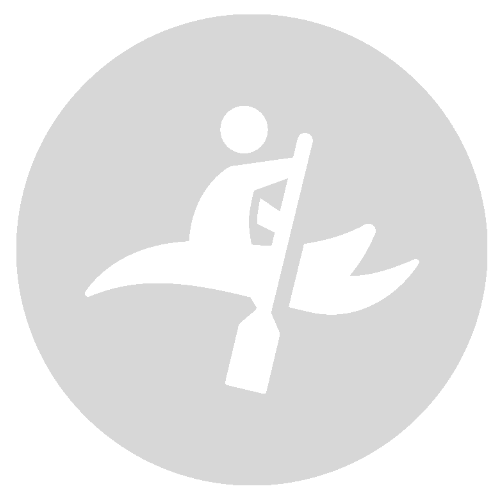 KAYAK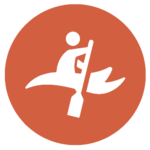 KAYAK
Bring your waterproof camera, grab a paddle, and be in control of your beach holiday! Take this chance to explore the beautiful Desaru coastline with a Dash Outdoors kayak. Go solo with our single seaters or double up with a paddling partner. We have plenty of equipment waiting for you and everything is in tip top condition. This is a great activity to do with a loved one, the whole family or a larger group of colleagues.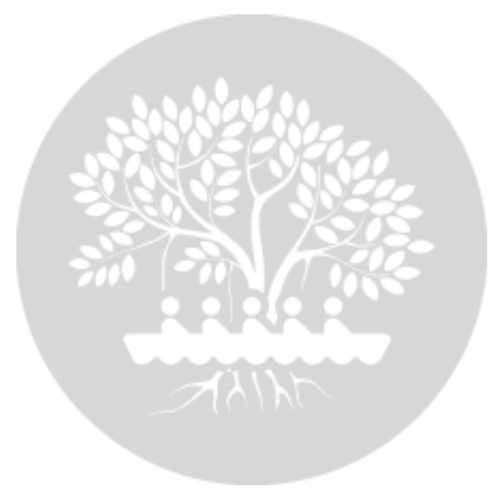 New Mangrove Tours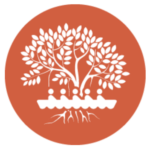 New Mangrove Tours
Take a tour through our beautiful mangrove forest and let a professional guide take you on a journey of tranquility and understanding of nature. Learn about the vital importance of mangrove forests conservation. Be a part of the mangrove replantinginitiation programme that will preserve our ecosystem for our future generations to enjoy.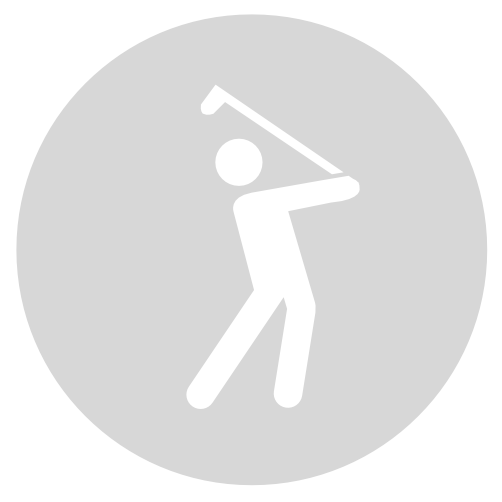 Crazy GOLF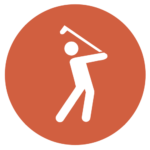 Crazy GOLF
Crazy golf is another fun activity that all the family can enjoy at any time of the day. You will be challenged with fun and frustrating obstacles. Get around the course with the least number of strokes and you're a WINNER! Our crazy golf course is located right next to the beach at our Sand and Sandals outlet.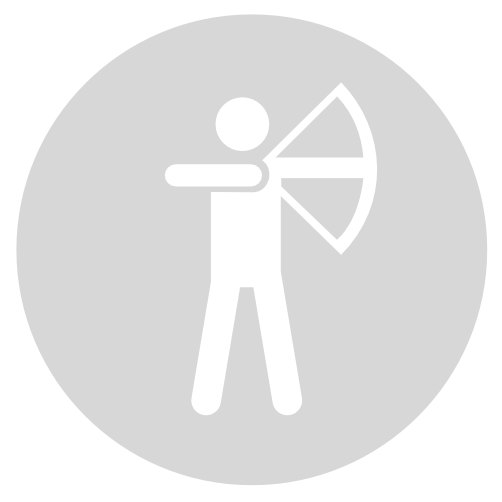 ARCHERY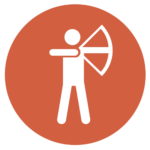 ARCHERY
Test your Robin Hood skills at our archery range at Desaru Coast. Archery is a great fun activity for the whole family and for all ages. It helps develop focus, improve balance and coordination.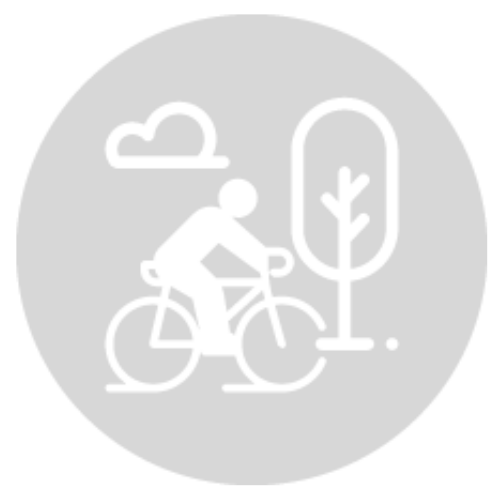 MOUNTAIN BIKE TOURS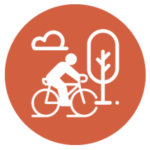 MOUNTAIN BIKE TOURS
The impressive Desaru Coast development is set over 4,000 acres of land, and no one has the kind of exclusive access that Dash Outdoors has, to give you an immersive 3-hour eco-tour adventure on a bike. Dash also offers an amazing ATV tour, which takes you further along the coast, however, if you're a wildlife lover, you may prefer to take the quieter bicycle tour so you can sneak up on the amazing bird and wildlife we have on offer. Our brand new 21-speed mountain bikes take groups through pristine jungle, secluded beaches and bush trails that you would unlikely explore otherwise. We kit you out with full safety gear and water bottles. All you have to do is bring your legs! Our guides look after you throughout the tour giving you interesting facts about the wildlife, flora and local environment. They also pack a range of snacks and refreshments for the group to enjoy when you get to the most secluded part of this extraordinary tour. There's no better way to have fun and get fit than riding along an unspoilt tropical coastline.
COMING SOON
Besides all of the exciting activities and sports we've listed here, we will shortly be launching a whole host of new and thrilling activities and these include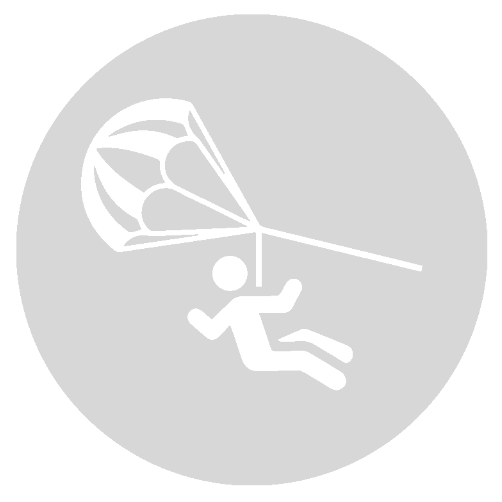 PARASAILING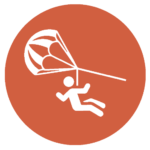 PARASAILING
Experience the flight of your life with Dash Outdoors parasailing! Parasailing uses a parachute to let you 'fly' behind our boat whilst safely and securely attached at all times. We use a specialised parasailing' winch boat' for perfectly controlled takeoffs and landings - the only internationally approved parasailing method. Our boat's rear has a large takeoff and landing platform, which is where we harness you into the parachute, perform our safety checks, and then start the flight. Our powerful winching system controls your ascent and takes you up to a height of around 500 feet from where you can soak up the incredible views of the unspoiled Desaru coastline. When it's time to come down, we gradually winch you back to the landing platform for a perfect landing every time. Parasailing is an exciting adventure for singles, couples, groups, and is even safe for kids. No skill is required so share the fun and fly with family and friends or go it alone on a solo flight. Let Dash Outdoors take you to new heights with a parasailing experience that's sure to be the highlight of your Desaru beach adventure.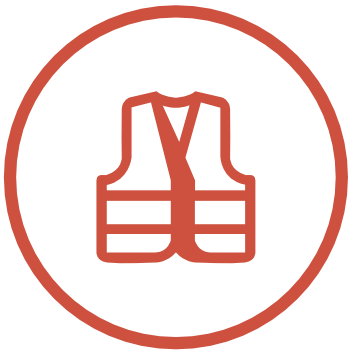 We Take Your Safety Seriously
Here at Dash Outdoor's, we might stand for fun, but we take safety seriously. Our staff are all highly trained to international standards; our equipment is brand new, quality kit, sourced from the most trusted suppliers worldwide. And we are, of course, fully insured. You might be outdoors, but we've always got you covered.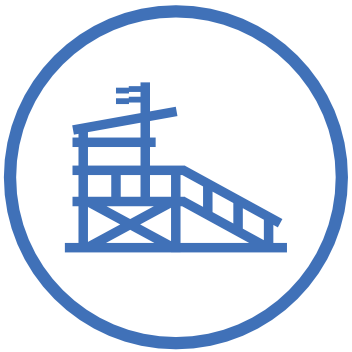 We're Here To Help
We're here to help you have the best time of your life. So keep an eye out for our Beach HQs, where our smiley staff can answer any questions you have about our activities and deals. We also have a range of delicious snacks, cold drinks and ice-creams. What are you waiting for?
Get In Touch
To learn more about Dash Outdoor's Team Building, Corporate Event Management, Mangrove Tours, Activities & Water Sports, our cafe and beach club or any of the activities and water sports we have to offer, talk to any Dash crewmember or email us at