Senior management teams in any business play critical roles; as a group, they provide strategic and operational leadership to the company, set the business goals, develop strategies, and ensure the procedures are effectively executed.
Understanding The Cultural DNA Of The Company.
They also help to create and review the organisational and cultural DNA of the company. How well the senior management team functions as a collective leadership body and how its members interact often serve as the model that teams throughout the organisation will follow.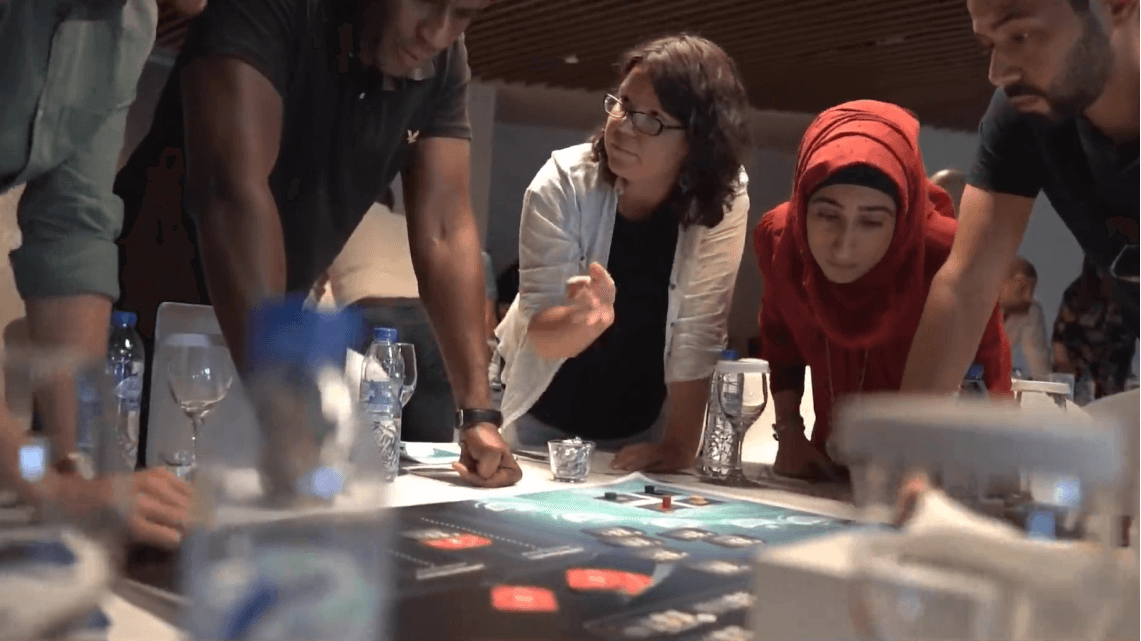 The most effective teams in any business focus initially on working together. They strive to get early results in their efforts to deal with critical business issues and then reflect on how they did so, thus discovering how to function as a team.
Three Dimensions Of Performance
To meet their goal, senior management teams need to master the three dimensions of performance.
Strategic Focus
Effective senior management teams need to establish a shared vision for the organisation and invest considerable time and energy in understanding the goals and values of the business.
They need to have the ability to balance risk and innovation, anticipate future needs and opportunities, and seek to ensure the organisation's long-term sustainability.
Collective Procedure
Interaction skills are crucial if teams are to go beyond individual expertise to solve complicated problems.
High-performing senior management teams must work together, taking an enterprise-wide view of their personal and group functions.
Individuals within senior teams must prioritise the organisation's interests over individual gains.
Particularly if they are to withstand the scrutiny of the rest of the organisation, for people usually take their signals from the top.
Team interaction
Top senior teams must always be able to renew themselves—to expand their capabilities in response to change within the business and external forces
.
Listen And Communicate
They should be prepared to value their differences, listen and communicate well, seek input from one another, and trust and respect each other.
Such behaviours and interactions not only make teams more effective but crucially help create the model for the rest of the enterprise to follow.
How To Create An Effective Senior Management Team
To create and build an effective senior management team that will grow and enhance the value of the business, five essential steps need to be considered.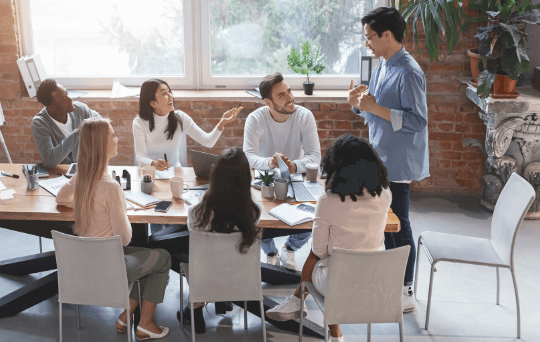 Are the right people in place?
C-suite executives at the very top of any organisation need to fully understand and recognise what drives the individual personality of the senior members of the management team and what makes them act or not as a cohesive unit. They need to ensure they have the right people in place that have been chosen because of their individual skillset and not on the toss of coins.
Do the team members understand what it means to be a leader?
Senior management team members must clearly understand and agree with what it means to lead at the enterprise level. They must know that their role on the team goes well beyond the scope of just operational responsibilities.
Are they prepared to accept the challenges of leadership?
For established leaders, being part of the senior management team shouldn't represent the summit of their professional development but rather a new opportunity that requires them to up their game and continue to learn and grow.
They must also bring this philosophy to their direct reports and others that they interact with, encouraging them to evolve beyond their technical expertise.
Are the connections right?
Creating detailed guides to how team members interact with one another is critical to building effective teams. Senior managers must be transparent, vulnerable, comfortable learning in public and have strong communication skills.
Do they have the ability to deliver a clear and concise strategy?
Senior management teams are only effective when their decisions, thinking, and behaviours can be interpreted quickly by many people at all levels of the organisation.
This ensures that other teams throughout the enterprise can model decisive, healthy senior team actions and values.
What are the benefits of team building?
There are many benefits of implementing a senior management team-building programme as not only does it help to improve the overall team morale, but it also helps establish and build trust between colleagues.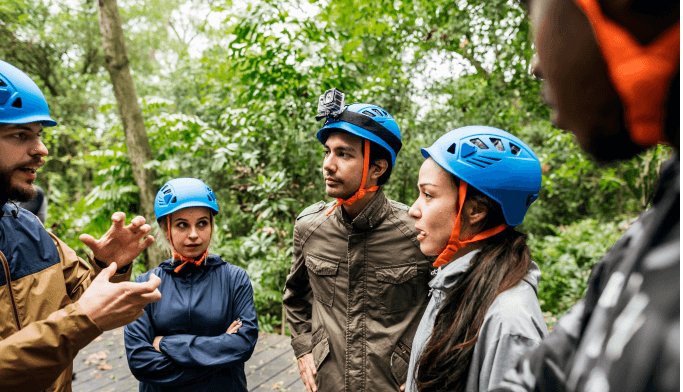 Trust
Engaging in collective team-building activities helps to establish and build trust while fostering teamwork between the individual members.
Even though they are just exercises, such activity can provide an opportunity for team members to manage trust in a low-risk situation. Then, when trust is required in a higher-risk case, like on a significant project, team members can feel confident knowing there is a trusting relationship already in place.
Communications
Another critical benefit of team-building activities is that it helps improve team communication. Team building activities are an exciting way to help colleagues to have a discussion, and understand each other and how others around them work and communicate.
Understanding how to communicate with each other will directly translate to the next project or assignment.
Collaboration
Organisations that utilise team-building programmes often see increased collaboration for work-related projects. These activities can help push managers out of their comfort zone, making them get to know other team members they may not usually work alongside.
Creativity
Increased creativity is another considerable benefit of embracing senior management team-building activities. Problem-solving challenges and activities utilise different strengths and skills of team members, which gets the creativity flowing and can often later translate to a project that requires a high degree of problem-solving and creativity.
Motivation
Senior managers are likely to increase their motivation when engaging in team-building activities that they find fun and appealing, as there is often a sense of a job well done.
Team Building For Senior Management
Today in this ever-changing world, there is a need for senior managers to embrace transformation and work as a cohesive team. Using the benefits of well-structured and tailored team-building activities that focus on each of the benefits we have listed here, means the net result is bound to lead to improved productivity within the business.
Team Building – The Dash Philosophy
Successful companies or organisations in today's ever-changing world rely on many moving parts, one of which is its senior management team.
Creating A Common Strategy
If a senior management team buys into a common goal strategy and performs together to achieve it. Not only will they excel at their tasks and know their purposes within the organisation, but they will also know how they can be achieved.
A Unique Approach
Thanks to the unique Dash 5-Star approach to team building, each programme is tailored to meet each client's and their delegates' particular needs and overall budget.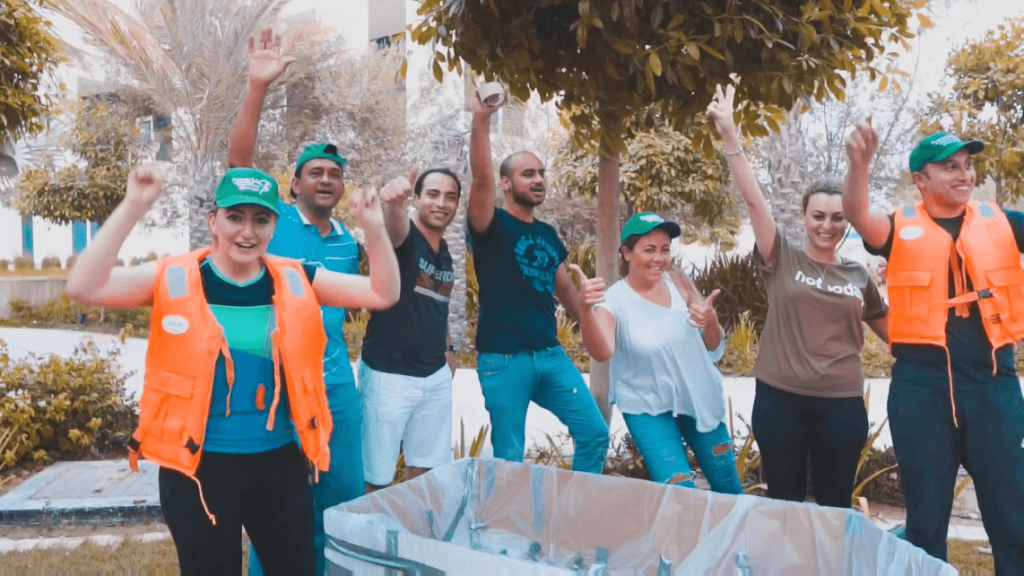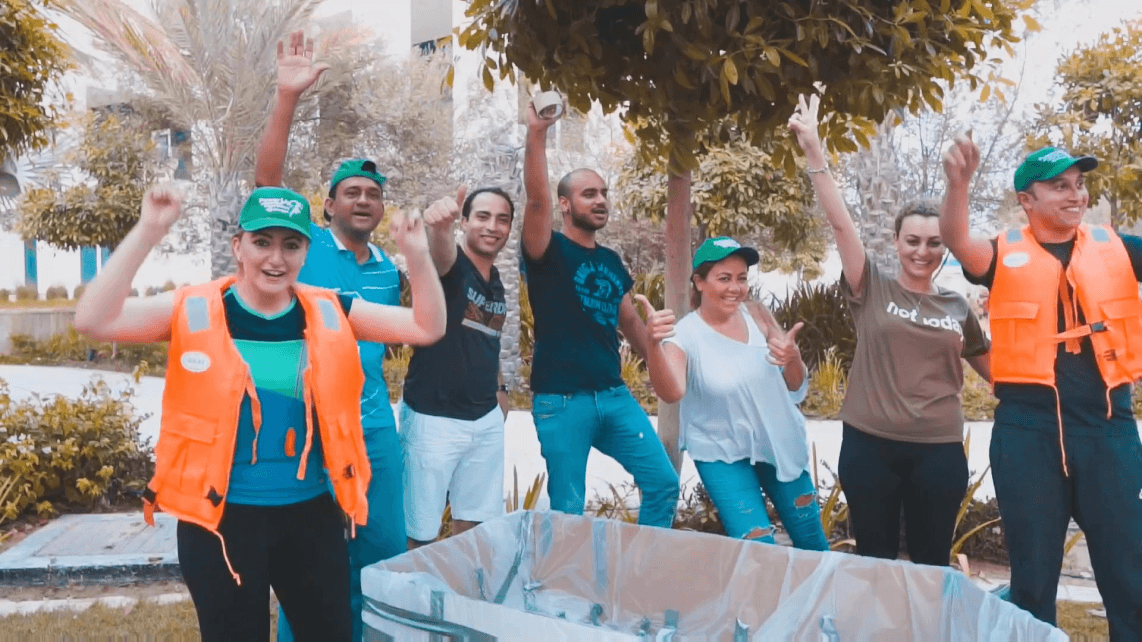 The team-building project leaders at Dash Outdoors are professional planners with extensive skills in developing a range of customised experiences to suit the business's individual needs.
Improving The Overall Performance
Such experiences will not only engage with senior management teams and help them learn more about one another. But working together through a variety of challenges in minutes will positively impact the group's performance long after the event is over.
Speak To The Professionals
To learn more about the positive effect team building can have on your senior management teams, speak to the professionals at Dash Outdoors. You can reach them on +60 19 734 5990 or email customersupport@dashoutdoors.com.my.