For so many of us, the beach is our special place. It's where we go to soak up the sun, play in the water, or take long walks to help us mull over major decisions. Some of us are lucky enough to live right by a beach; for others, it can be a once-a-year treat.
Naturally, we feel a little protective of our beaches, and so we're shocked to see that some people don't care as much about our beaches as we do. So when we spot trash and debris littering our beloved beaches, it's incredibly upsetting—not only because it damages the beach's natural beauty but also because it hurts the fragile ecosystem that calls the beach home. So in this article, we're going to take a look at why it's so vital that we keep our beaches clean.
Table Of Contents
The Many Reasons For Keeping Our Beaches Clean
Beaches And Their Role In Climate Change
Helping Support Our Local Community
Over Seven Billion Tons
Annually, over seven billion tons or enough to fill nearly 1600 huge semi-trucks of debris get deposited on beaches worldwide, which includes over 1.75 million plastic bottles and almost 1.0 million plastic shopping bags. Here in Malaysia, approximately 18,000 kg or 350,000 items get cleaned from our beaches.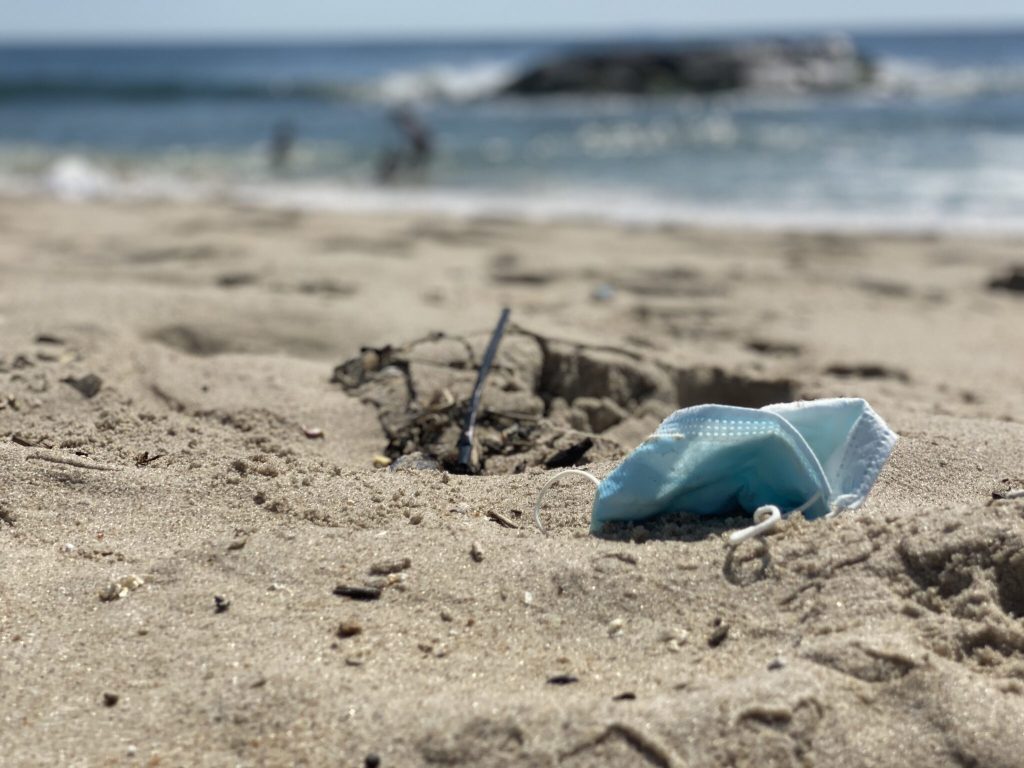 These prove not only to be a health hazard for us who use and enjoy the beach recreationally but an environmental hazard for the marine biodiversity that relies on it.
The Many Reasons For Keeping Our Beaches Clean
We're not the only ones who benefit from hanging around at the beach.   A wide variety of marine animals also depend on the beach ecosystem. The naked eye can't see most because they are millimetres small or buried in the sand, but they play an essential role in seawater filtration and nutrient recycling.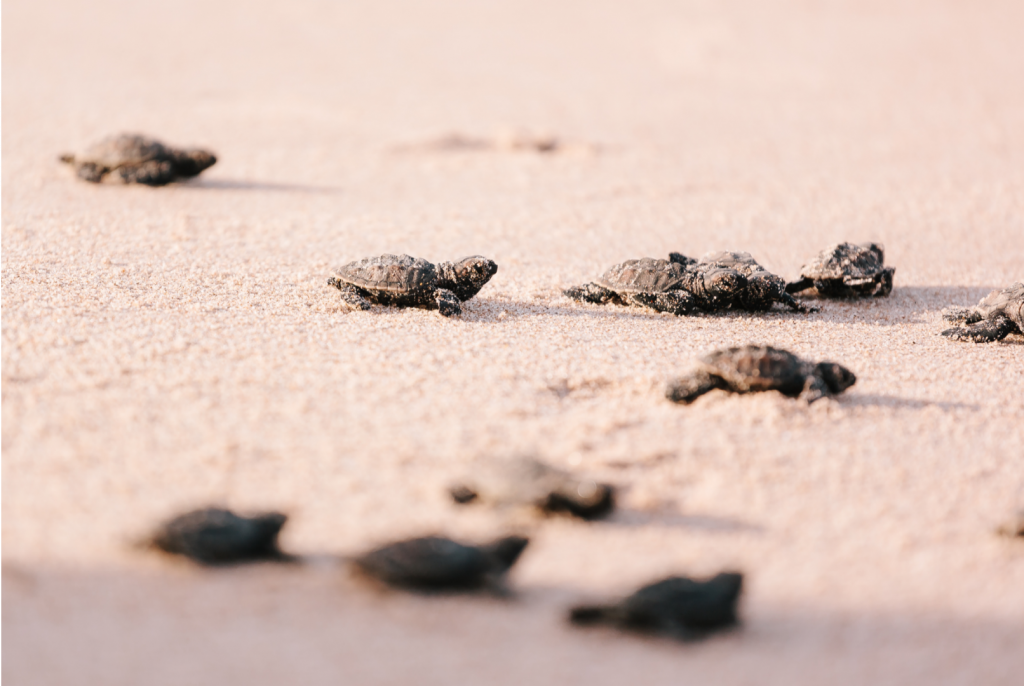 So many depend on the beach, including fish fry that uses it as a nursery area along with birds and turtles for their nesting sites and rookeries. Further up on the marine food chain, the beaches are a vital feeding ground for a variety of birds and exotic wildlife.
Beaches And Their Role In Climate Change
Beaches also play an active role in helping to mitigate the effects of climate change. They act as a natural buffer to protect the coastline from the damaging effects of high winds and the waves created by powerful storms.
But of course, all these benefits depend on our beaches remaining safe, clean and healthy.
Desaru coast with its incredibly white sand, not only provides the perfect location for the Dash Outdoors head office. But it's also the ideal spot for the local community to gather and enjoy the great outdoors, so the right thing to do would be to keep it clean – YES?
That's why we decided to instigate our very own beach clean-up program in association with the guys at Clean Swell and become one of the top 25 participating locations from around the world.
What Is Clean Swell?
Clean Swell works with many global organisations, including Ocean Conservancy and Reef Check. It is a smartphone APP that beach cleaning volunteers and organisations use that lets you easily record each item of trash you collect from the beach wherever you are around the world. So you can share your effort with family and friends. At the same time, it immediately uploads this information to the Ocean Conservancy's worldwide ocean trash database.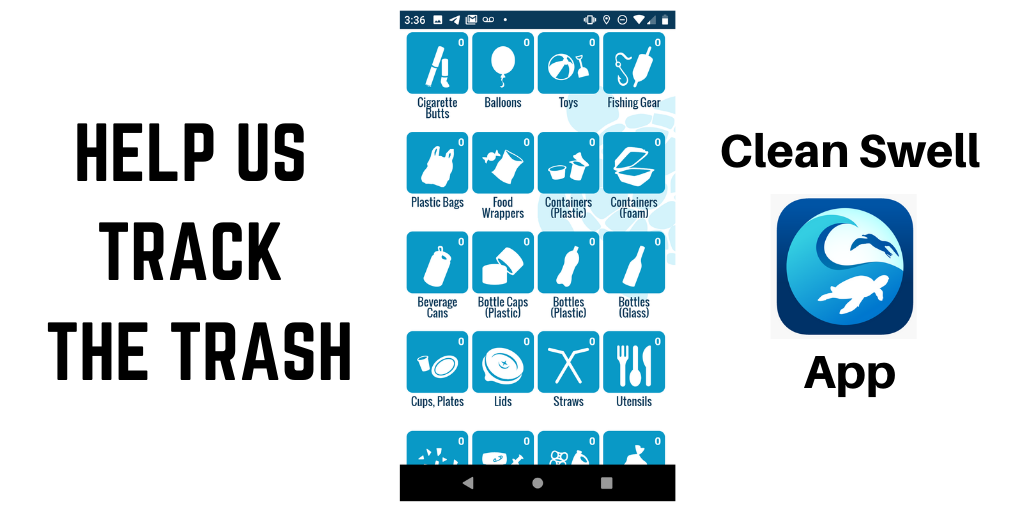 The data Ocean Conservancy creates delivers a global snapshot of ocean trash, providing researchers and policy-makers with science-based solutions for a healthy ocean together with the wildlife and communities who depend on it.
Helping Support Our Local Community
By keeping our beaches free of litter, visitors are much more likely to enjoy them and spend money with many of the local businesses that depend on the beaches. If the water is clear of trash, fishing and tourist-oriented companies like scuba diving tours are more likely to make a solid living for themselves.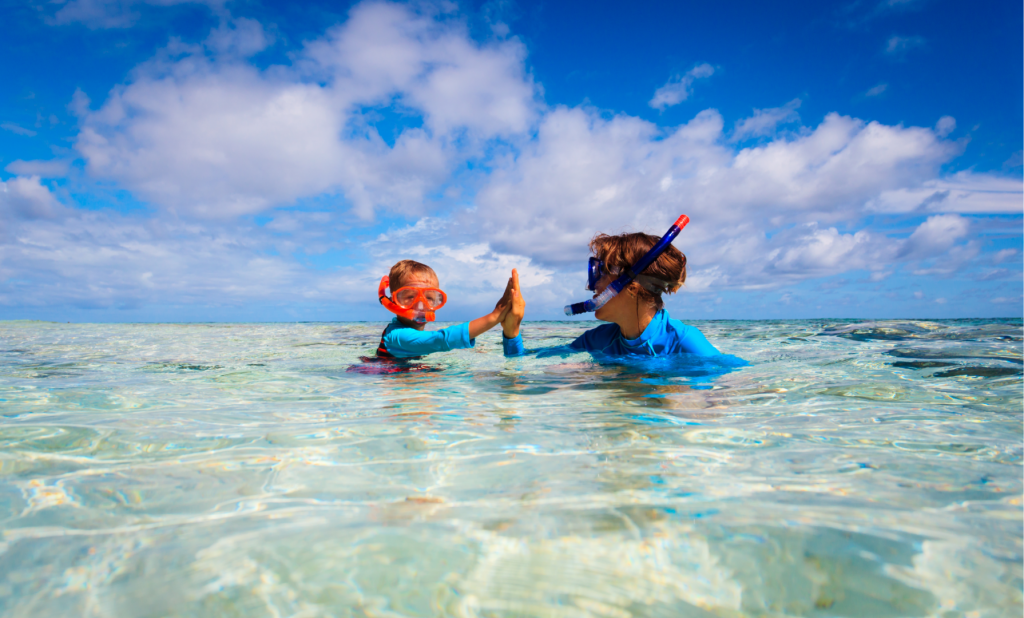 So by keeping our beaches clean, not only are we making them safer for us to enjoy, protecting the ecosystem and environment that depends on the beaches, but we're helping to support our friends in the local community.